Small details can turn average pictures into a good pictures and good pictures into great pictures. Unfortunately, these little details can't always be anticipated before a shoot gets started. Sometimes you just get lucky.
Let's take an overall look at this image. First, it's an interesting crop; a close-up, but not an extreme close-up. The shot also has a grainy look to it that I think works well for this particular image. As far as wardrobe goes, plain white cotton panties are a proven staple of glamour and erotic photography. The model's thumbs hooked over the top of the panties definitely add a sense of sensuality. The styling is extremely simple: a single bracelet and a simple curtain as a background. The lighting is soft and slightly directional (from left of the camera).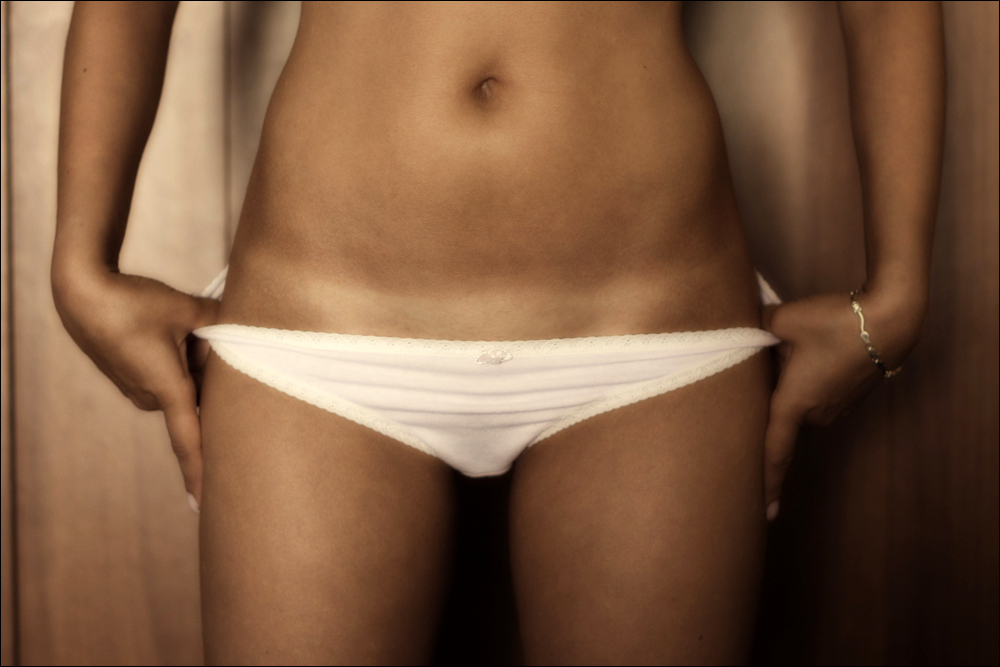 So far, there's really nothing that would turn this picture into anything special.
However, I believe there's a small detail that makes this picture far more striking than it would have been without it. What's this detail? In my opinion, it's the tan line. Without it, you have a beautiful tan body and white cotton panties (not a bad place to start); but with it, you have a picture that's goes from merely sexy to extremely provocative.