Helmut Newton's photographic images are a lesson in themselves regarding how to take nude pictures style challenged and altered the conventions of fashion, portrait, and erotic photography. Without question, he was one the most influential photographers of the 20th century.
Newton's fascination with photography came early. Born in Berlin, Germany in 1920, he left school at the age of 16 to become an apprentice to famed German photographer Elsie Simon.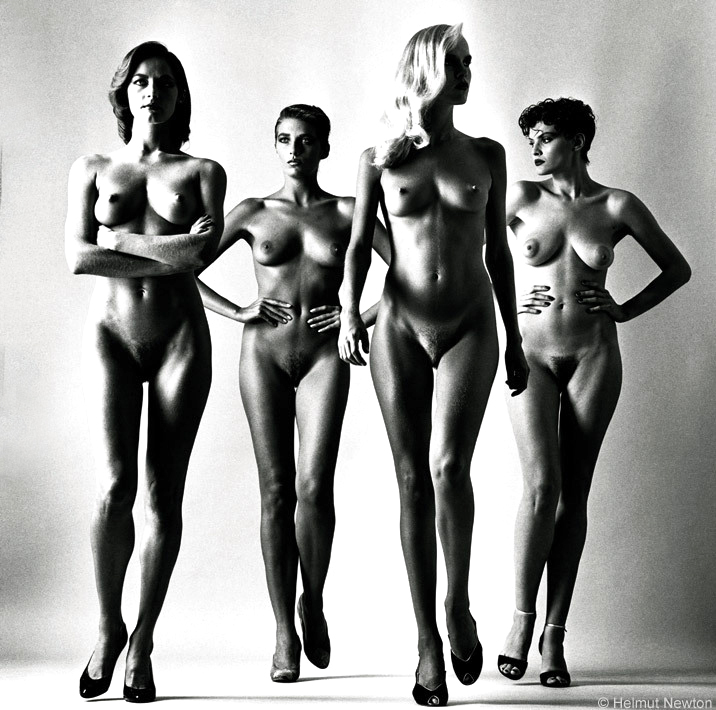 Fleeing Germany in 1938, he eventually ended up in Australia in 1940. It was in Melbourne that he opened his first photography studio. It wasn't long before he was shooting for magazines such as Australian Vogue.
He quickly moved on to shooting pictures for British Vogue. He soon found himself shooting for the world's most influential fashion magazine, French Vogue. For 25 years, Newton brought his unique style to this prestigious publication.
While working for French Vogue, he kept busy shooting for many other clients; Playboy, Nova, and Elle, just to name a few.
After a heart attack nearly killed him in 1971, his fashion photography style became more overtly sensual. It is the images created after 1971 that he is most remembered for today. His unique take on the world of fashion found him incorporating nude photos into his fashion work.
Often using statuesque models that were the epitome of cool, he began shooting images filled with overtones of fetishism, sadomasochism, and lesbianism.
Though his work was controversial and outraged many traditionalists, his images usually stopped well short of what would generally be defined as "pornography."
Throughout his career, Newton's work focused mainly on fashion photography, nude photography, and portraits. He embraced all three of these fields and often mixed them together to create photographs that were truly unique.
Until the time of his death in 2004, Newton was still a very busy and highly sought after photographer.
Today, he's most remembered for developing a provocative photographic style that embraced fashion, erotica, portrait, and documentary elements. Taken together, his images produced a highly stylized interpretation of the elegant–as well as the decadent–ways of life.
You can read more about Helmut Newton in my eBook, SKIN: How To Take Stunning Nude Photos.
Which photographers have influenced your work? Share the info with us below.