When it comes to the topic of how to do high-quality nude photography, there are certain poses that consistently deliver great images. Furthermore, these poses tend to appear within the various styles of nude, erotic, and even fashion photography. The picture seen here is a great example of the classic "S curve" pose that is often used in all types of modeling that includes the female form.
Whether you're looking at photos from Playboy or Vogue; whether you're looking at photos from 1940 or from yesterday; you'll see this pose being used by models of all types.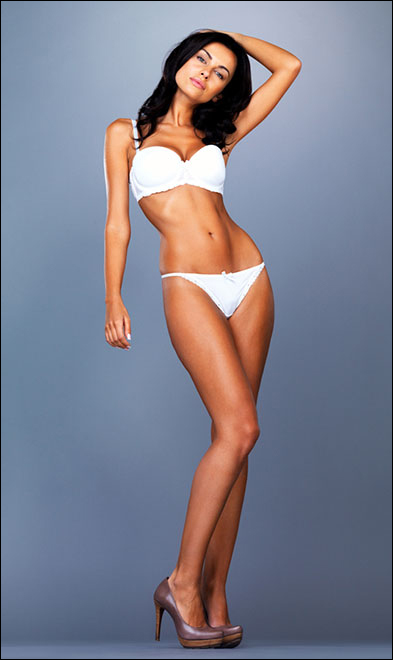 The "S curve" is one of the most flattering, sexy, and alluring positions that a model can execute. The pose works equally well with a clothed, partially clothed, or nude model.
Because it accentuates the female form so well; erotic models, fashion models, catalog models, and any other type of model you can imagine have, at one time or another, used this pose to great effect.
It's easy to see why it's called the "S" curve. Starting with the tilt of her head and progressing to the curve of her torso that is caused by placing her weight on her left hip, the pose ends with her lower right leg angled in a way that duplicates the angled tilt of her head.
There are no rules or guidelines regarding the placement of the arms and hands of the model with this type of pose, thus providing talented models the opportunity to truly make the pose their own.
Do you have a favorite pose you tend to rely on when shooting nude pics? Feel free to leave a comment and share it with the group.